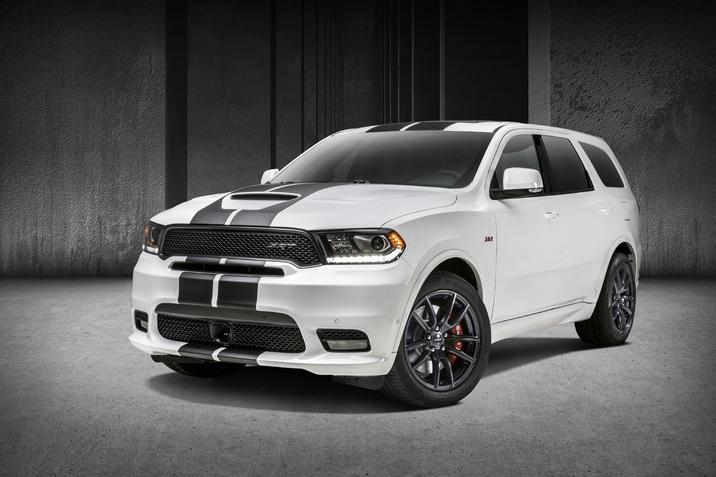 The feeling of ecstasy after the purchase of a sports car is often soon followed by regret. It was an impractical impulse buy—a midlife crisis decision you made in the heat of the moment. To spice up your daily commute, you simply wanted to experience the adrenaline rush and break-neck speed of a sports car. That's certainly not too much to ask, as life is simply too short to drive a boring, lifeless vehicle.
But you didn't think about your growing family, and how the small backseat can barely fit a couple bags of groceries—much less a full size human being. With seating merely for one additional passenger and a trunk barely sufficient for your luggage, that sports car you simply had to have is nothing but an expensive monthly insurance premium and dust collector that sits idle in the garage.
Supercharged Fun for the Entire Family
What if you could have it all in one package? What if there was a vehicle out there that could accommodate the entire family and get your heart racing each time you slid behind the steering wheel? Meet the new 2021 Dodge Durango SRT Hellcat—the world's most powerful and capable three-row SUV.
With seating for seven passengers and 710 horsepower on tap, a commute in the Durango SRT Hellcat is sure to be more fun than even a family trip to the amusement park. This is largely due to its supercharged 6.2L Hemi V8 engine, with a neck-snapping 645 lb-ft of torque so brutal that even Six Flags' fastest coaster can't compare.
An SUV Unlike Any Other
Dodge claims that zero to 60 mph in the Durango SRT Hellcat will only take 3.5 seconds, its top speed is 180 mph and its quarter mile completion time is only 11.5 seconds. These figures are simply uncharted territory for almost any SUV, much less one this size.
The AWD Durango SRT Hellcat will ride on 20" by 10" wheels with massive six-piston Brembo calipers in the front and four-piston units in the rear. An exclusive performance-tuned suspension featuring adaptive dampers will ensure this particular Durango won't suffer from the numb steering feel, excess body roll and uninspired handling that plagues most SUVs in this segment.
Interior and Technology
Inside, the SRT Durango Hellcat will come standard with heated and ventilated nappa leather seats with suede inserts. Optional upgraded Laguna black and red leather seating with embossed Hellcat logos will also be available.
A massive new 10.1" touchscreen display and UConnect 5 will be standard infotainment fare—the latter allowing for Amazon Alexa functionality, faster processing speeds and over-the-air updates. In the rear, a state-of-the-art rear Blu-Ray entertainment system with nine-inch high-definition dual screens is sure to keep passengers of all ages happy on road trips.
Release Date and Pricing
Orders for the 2021 SRT Durango SRT Hellcat will open reportedly in November. Its total production run in 2021 will only last six months, with less than 2,000 models expected to be built. So if you truly want to experience the world's most powerful SUV, your window of opportunity will be short. The SRT Hellcat is not expected to return for the 2022 model year. Pricing for the 2021 Durango SRT Hellcat will be $82,490 after destination and delivery.