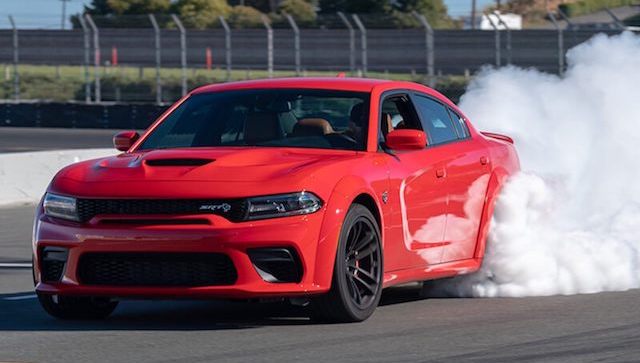 Are you ready to add some muscle to your driveway? There is no shortage of options. While the Ford Mustang GT500 has a loyal following, the Dodge Charger Hellcat is a contender that offers benefits that even those who are not die-hard Dodge loyalists will appreciate.
Is The Dodge Charger Hellcat Less Expensive Than Mustang GT500?
If you're ready to splurge for either of these beasts, you better have deep pockets. The GT500 starts at $72,900 and can easily go over $95,000 fully loaded. The Dodge Hellcat has a slightly lower starting price at $69,995, but also goes up with the addition of pricey options.
It's of note that Edmunds mentioned some of the important driving aids for the GT500 were only available as options, so plan on the need to upgrade for the best performance.
Horsepower and Speed
One of the reasons car enthusiasts—and race enthusiasts—are excited about the GT500 and the Dodge Charger Hellcat is because they are quite evenly matched. The difference in their quarter mile times is only fractions of a second making every race between the two a nail biter.
The GT500 comes with a 760-HP 5.2-liter V8, but since all that power has to run through only the rear tires, it's not as fast as it could have been.
The Dodge Hellcat's 10.96 quarter-mile time comes courtesy of a 6.2 liter Hemi Hellcat V8 that cranks out 707 HP and 650 lb-ft of torque.
Let's Talk Comfort
Most people aren't buying a GT500 for comfort, and that's good as it delivers a bit of a rough ride. It's also cramped, but that's what you'd expect from a performance coupe.
The Dodge Charger Hellcat is a racing machine that also happens to be a 4-door, full size sedan that offers, according to Edmunds, a "surprisingly comfortable ride."
Let's Talk MPGs
The car guys are probably laughing at this section since NO ONE is buying either of these cars for good gas mileage—but just in case anyone wants to know: The GT500 claims 12 MPG city and 18 MPG on the highway. An independent tester, however, got results that were much lower. The Hellcat comes in slightly better with 12 MPG city and 21 MPG highway.
For high-end performance, the Dodge Hellcat and GT500 both deliver, but for style, comfort, and a slight edge at the race track, the Dodge Charger Hellcat comes out on top—but don't take our word for it! If you're in the market for a true performance car, stop by Patterson CDJR Kilgore today to take a ride in this stylish powerhouse and to get started building your dream car.