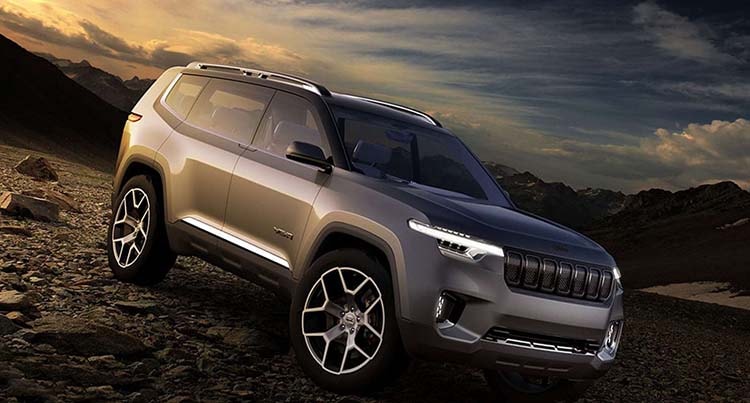 Whether you're a long-time Jeep loyalist or a recent convert, you're probably excited about the return of the Jeep Wagoneer. Since its debut in 1963 until its final appearance on the new showroom floor in 1991, this luxury Jeep was a favorite for family road trips and for city dwellers who wanted to tone things down when spending time at their beach houses.
After a three-decade hiatus, the Jeep Wagoneer's return is planned for 2022. While there were so many things to love about the models of the past, it's also fun to daydream about some features we'd love to see on the newest entry in the Wagoneer line.
Here are 5 things we'd love to see:
1. Glamping Features: Love to camp but aren't a fan of a traditional tent? A pull-out tent option would be a fun addition to the 2022 Jeep Wagoneer.
2. Pet-Friendly Options: Built-in bowls and an onboard dog wash sprayer are just some of the features that would make exploring with four-legged friends a little easier.
3. Updated Onboard Tech: This is a given, and Jeep enthusiasts are excited to see what will be available. Wifi, amazing sound, and assists for better handling are sure to be among the options.
4. Versatile Seating: Sometimes you want to load up with the gang and hit the road. Other times, you'd rather go solo and use the space in your Jeep Wagoneer for gear, so it would be helpful to have seats that neatly fold away or can be removed.
5. Hybrid Versions: This, happily, is a likely reality. Jeep has been discussing their plans to launch plug-in hybrids, so there is a good chance the new Jeep Wagoneer will be among them.
The team at Patterson CDJR Kilgore is excited to offer the new Jeep Wagoneer to our customers as soon as it starts to roll off the line. In the meantime, stop by to see our large selection of current new and used Jeep models. Our competitive prices and unmatched service make it easy to get the car or truck you need.