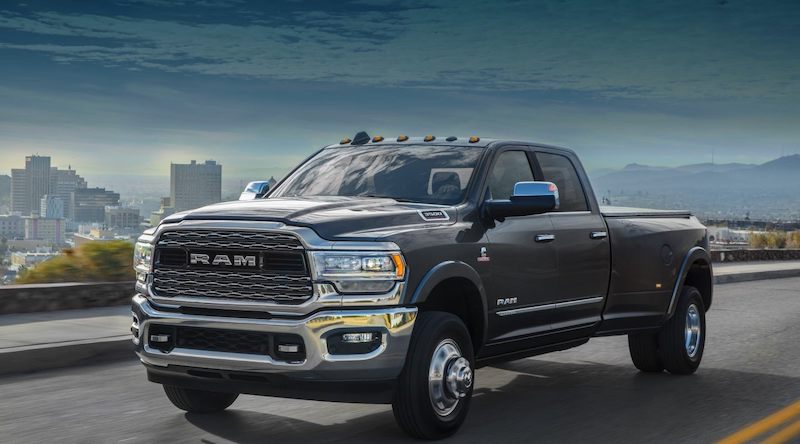 Dodge has gained a reputation as one of the country's most reliable truck manufacturers. Thanks to an outstanding lineup of automobiles, Dodge has helped drivers across the country find their way into an outstanding truck without breaking the bank. The 2020 RAM 2500 and 3500-series trucks are no exception to the rule. Thanks to an impressive set of features and jaw-dropping performance, both of these trucks are guaranteed to provide the ride of a lifetime.
If you've been hoping to compare the RAM 2500 vs. RAM 3500 truck models, you've come to the right place! We've created this short overview to help you learn more about these great trucks and what you can expect from each. While both of these trucks are truly inspiring in their own right, comparing them can help you discover which truck is right for your needs.
For starters, these trucks feature slightly different entry price points. The RAM 2500 has an MSRP value of $33,745, while the RAM 3500 starts at $35,195. Although drivers can expect to pay a bit more for their RAM 3500, both of these trucks actually feature the same engine options. Drivers can choose from a 6.7-liter 6-cylinder diesel engine or a 6.4-liter V8. With this in mind, it is also important to note that both the RAM 2500 and RAM 3500 are sitting on equivalent levels of horsepower (370 to 410 HP). Where these vehicles differ, however, is in their torque generation. While the RAM 2500 can reach up to 850 lb-ft of torque, the RAM 3500 pushes beyond this to a maximum of 1,000 lb-ft. This directly affects overall payload capacity as well. The RAM 2500 has a maximum payload capacity of 4,012 pounds, while the RAM 3500 can hold up to 4,644 pounds.
Surprisingly, the RAM 2500 is slightly larger than the RAM 3500! Comparing the RAM 2500 vs. RAM 3500, you'll find that the 2500-series is an inch taller and wider than the 3500.
Regardless of which truck you choose, we guarantee that you will have an outstanding experience. The RAM HD-series of trucks is certainly in the upper echelon of trucks today. Whether this is your first RAM pickup or one of several you have bought throughout the years, we guarantee that you are going to be totally impressed.
At Patterson CDJR Kilgore, we are dedicated to helping our customers find the perfect vehicle for their budget and lifestyle. If you're ready to schedule a test drive contact us today! A member of our sales team can help you discover a wide variety of vehicles that match your preferences. We look forward to assisting you!