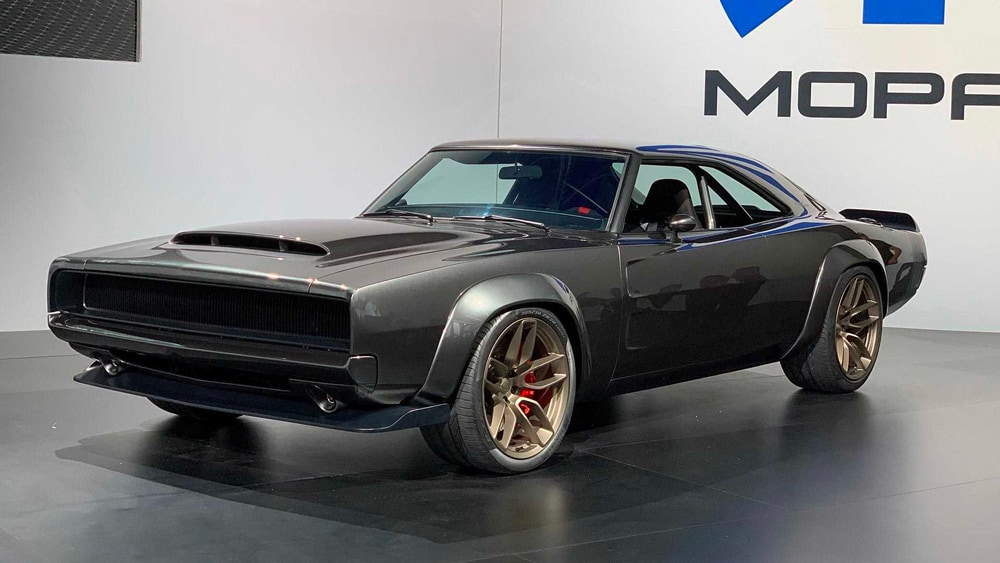 Well, that was fast. The Dodge Hellephant – the 1,000-horsepower crate engine meant to be shoehorned into a Charger, Challenger, or really any other Dodge you want to throw giant pieces of asphalt behind you as you burn down the highway – has sold out.
From the moment in went on sale, it only took a few days for the Hellephant to sell out completely. And it's not hard to see why. Though the price tag was a little steep at $30,000, the other numbers were even higher. The 1,000-hp, 950 pound-foot (1,288 Newton-meter) Hellephant crate engine sold out in a mere 48 hours after pre-orders opened up on "Hemi Day," April 26, 2019.
The price of the unit included a water pump, flywheel, oil pan for the front sump, supercharger, and throttle body, coil packs, and fuel injector. For an extra $2,265, Hemi also included an engine kit, which Mopar said "makes for a relatively simple plug-and-play by experienced installers." Dodge and Hemi enthusiasts have been making the most of those kits for a few months now, and the sneak peeks online have previewed some pretty incredible rides.
As the name suggests, the Hellephant is essentially a larger version of the already-popular Hellcat engine with a cylinder bore of 4.0 inches and a stroke of 4.125 inches. Mopar makes the block all aluminum, which offers some unique advantages. It weighs 100 pounds less than the iron blocks on the non "hell/demon" engines. The block, which is also used in Mopar Dodge Challenger Drag Pak race vehicles, uses webbing and gusseting on the sides and in the valley of the block to control torsional vibration, keeping things under control at the most basic levels.
The improved supercharger on top force-feeds the engine huge gulps of air. The crate package includes all the standard, necessary pieces, as well as a wiring harness and powertrain control module tuned to give the engine its full power potential (because if you have paid for all that power under the hood, you better believe Mopar wants to let you use it!). The crate engine is designed to work in applications for street and off-road use on pre-1976 vehicles only.
It looks like you may have missed your chance to get your hands on one of the most coveted crate engines to ever come onto the market. But don't lose hope just yet – because Dodge is firing up the assembly line again to make sure you will have another shot at its 1,000-horsepower beast.